Your center for Dogsports and more in middle Frankonia

---
Welcome to our Website. We, Carina and Christopher, are two dog lovers who have turned their passion into an profession. We love dog sport, especially canicross, which wie practice with our dogs. In our shop you will not only find a large selection of everyday needs for your dog but also the right equipment for canicross, bikejöring, dogtrekking and dogscooter. Carina has been working as a dog trainer for many years with a focus on exercise and sport. For puppies and young dogs she offers special trainings. If you have any questions about products from our shop, about your order or to arrange a training appointment, we are happy to help you by phone. And now we hope you to enjoy our website.erzlich Willkommen auf unserer Website!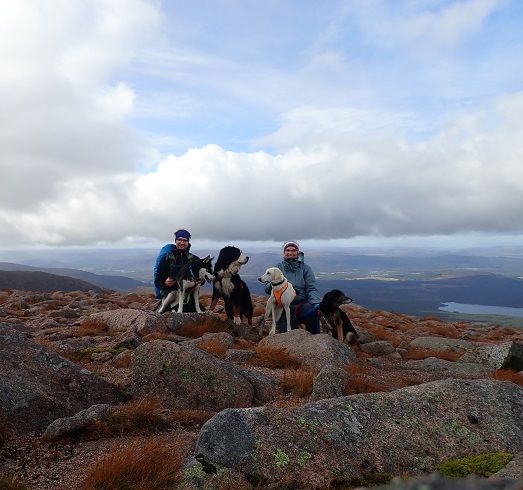 DOG

SPORT

WORLD - Your Shop for Dog Sports
We love dogs, the nature and we love dog sports. That is why we dedicate ourselves with full commitment to training and advice on everything which has to do with canicross, bikejöring and dog scootering. When we're not on the bike, we strap on our hiking backpacks and discover fantastic landscapes together with our four-legged friends while dog trekking. The right equipment is very important in every facet of dog sport. In our online shop you will find everything you need for this great sport: from pulling harness to pulling leash, booties, running and hiking harness as well as dog scooters and equipment for many outdoor activities such as jogging or long walks in nature.

DOG

SPORT

WORLD – Service
We can look back on many years of active racing experiences in the different classes. You don't know whick running belt ist he right one for you? You don't know whether you habe chosen the right harness for your dog? No, problem! We would be happy to help you. If you have any questions,, please do not hesitate to contact us bye phone on 01631824496 oder email shop@dogatwork.net.

DOG

SPORT

WORLD – Selection 
In our online shop you will find a large selection of different harnesses, leashes and collars. We focus on everything you need for your sport and for your daily live with your dog: from scooters, leashes collars or coats.
DOG

SPORT

WORLD – Always up to date
In our blog you will find the latest news from the scene. Are you a beginner and you want to experience the sport together with your dog? We offer intensiv beginner workshops for erveryone who ist interested in canicross. You can find the current dates if you click the button "dog school". And now we wish you a lot of fun by discovering our online shop.

Greetings

Carina und Christopher